Style News - StyleWatch - People.com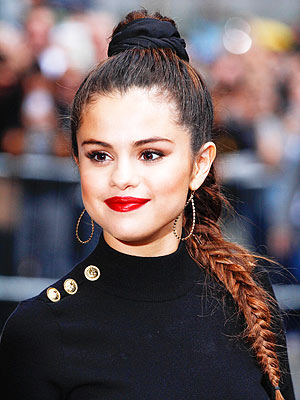 Erik Pendzich/REX

Every Tuesday, we ask you to weigh in on questionable celebrity style moments by voting whether you're obsessed with them or find them to be a "hot mess." And ordinarily, we don't mind waiting a few days to get your feedback. But every so often, we encounter a look so divisive that we need your immediate input. This is one such moment.
Selena Gomez was snapped heading into the Late Show With David Letterman in a look that was very I Dream of Jeannie goes to N.Y.C., from the Versus Versace crop top to the golden accents to her top-of-head updo. And it's that updo we're here to discuss.
RELATED: Vote on more bold star beauty looks here!
First, the star pulled her hair tightly into a slicked-down pony right at the top of her crown. Then she wrapped a scrunchie around the base and braided it into…
View original post 62 more words
---